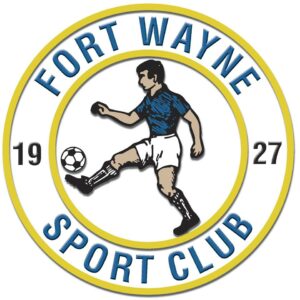 Fort Wayne Sport Club (FWSC) has been playing the Muskegon Risers since 2016. January 25, 2020 will mark the first matchup indoors.
"FWSC won the region II Tournamnent of Champions this past August earning us qualification to the Werner Fricker Cup-Nationals and has represented our state many times over the decades at the regional and national level at the Amateur cup level." said David Bennett of Fort Wayne Sport Club. "We've always enjoyed visiting Muskegon and look forward to expanding that relationship into the arena soccer world. From what we've seen, Muskegon's arena atmosphere is electric and our guys can't wait to experience it firsthand."
About Fort Wayne Sport Club
In 1927, for the promotion of soccer and their heritage, German Immigrants playing in the local Industrial leagues got together and formed the Fort Wayne Sport Club. They began to play in the National Soccer League. A few years later, the land was purchased on Ardmore Avenue, and the FortWayne Sport Club was born. Almost 100 years later FWSC still calls it home.
Through the 1960s the Fort Wayne Sport Club rose to become a powerhouse in the region, winning state and regional titles, as well as tournaments all around the Midwest region. In the 70's The Sport Club began utilizing the talents of exceptional local collegiate players as well as the influx of European, South American, and Latino players. The Sport Club had become a truly diverse and multi-national soccer club.
Today, Fort Wayne Sport Club continues with the legacy of those fine young men who have played before, many of whom you can see on the sidelines of their games. FWSC upholds the standards of fair play, community, and volunteerism that have been put before them and the many nations and cultures at the club today.